This article was originally published on this site
You're going to love all the awesome things we've been doing at OptinMonster! We've got a lot to tell you about, so let's jump right in…
Account Dashboard Is Live
The new Account Dashboard is officially live! Now, when you click on Dashboard from your navigation bar in the OptinMonster app, it will take you to the Account Dashboard.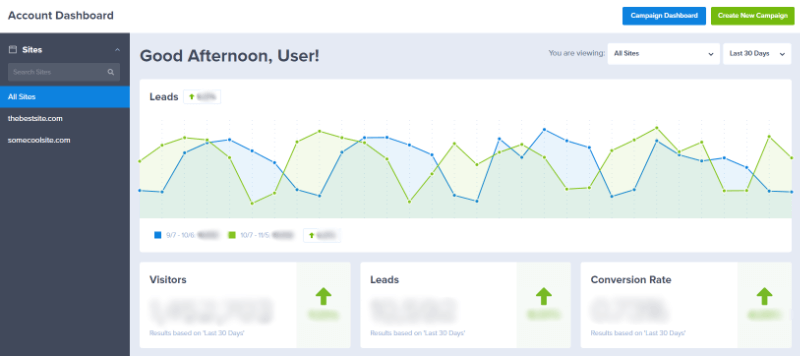 We received tons of great feedback from OptinMonster customers who took the time to play around with the Account Dashboard.
The most requested feature was to have custom date selection so you have more control over your analytics and we're happy to say that we added that.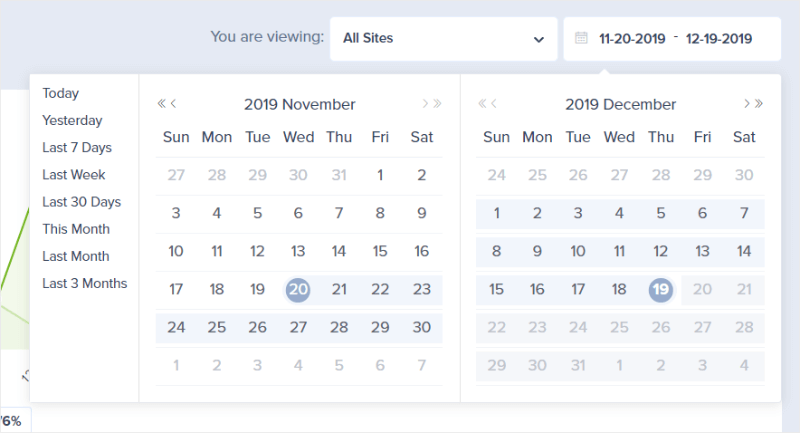 We're excited to start adding in more of the requested features to make the Account Dashboard even better!
Save Time With Account-Wide Color Swatches
A while back, we introduced custom color swatches for campaigns and you loved it so much that we made it account-wide.
This means you'll be able to set your brand colors, holiday colors, whatever colors you want, and access them whenever you're building a campaign.
You just select the colors you want, click Save Color Profile, name your profile in the dialog box that pops up, and click Save.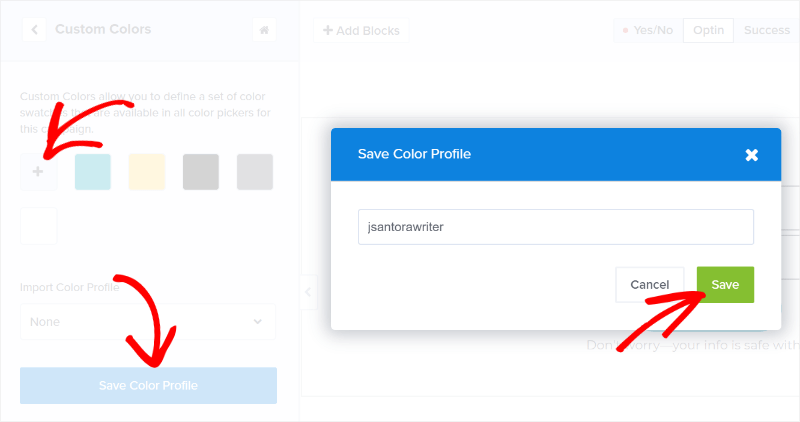 Once you have your custom colors set, you'll be able to access them throughout your entire account by choosing the color profile you want from the Import Color Profile dropdown: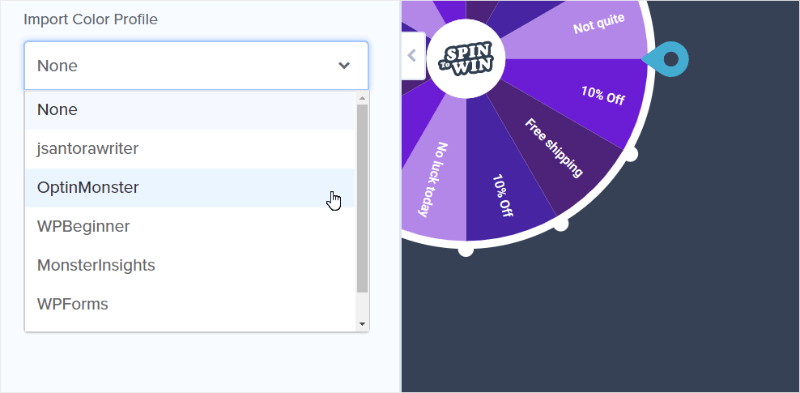 When you choose the color profile you want to import, those colors will show up! If you decide you don't want a particular profile anymore, just click Manage Color Profiles.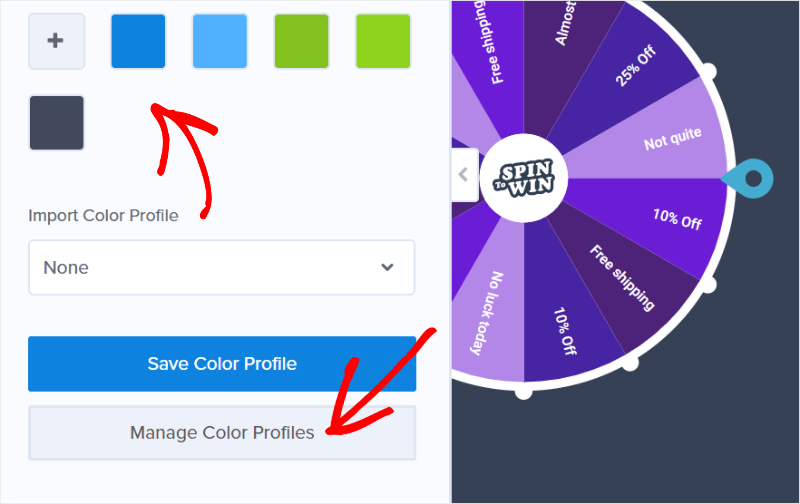 To remove a color profile, just click the "–" button next to the color profile you want to remove: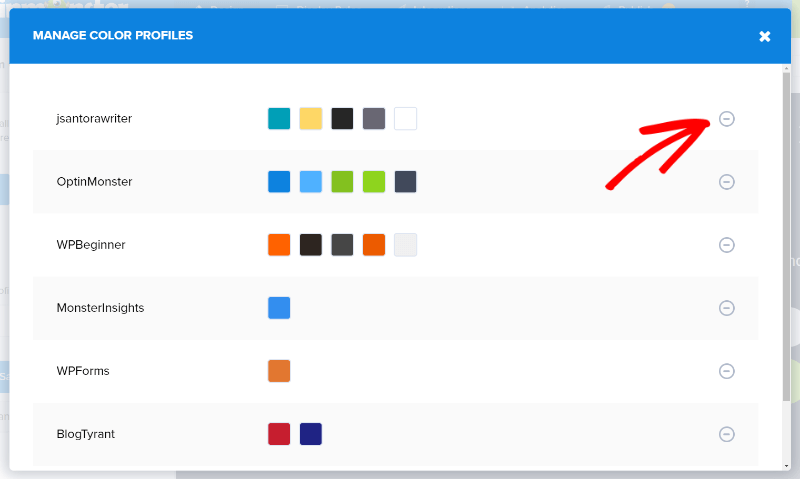 New Integration: Jilt
OptinMonster now offers seamless integration with Jilt, an email marketing service built by a team of eCommerce experts for eCommerce businesses.
To add Jilt to your OptinMonster campaign, simply go to Integrations in the builder, and click Add New Integration.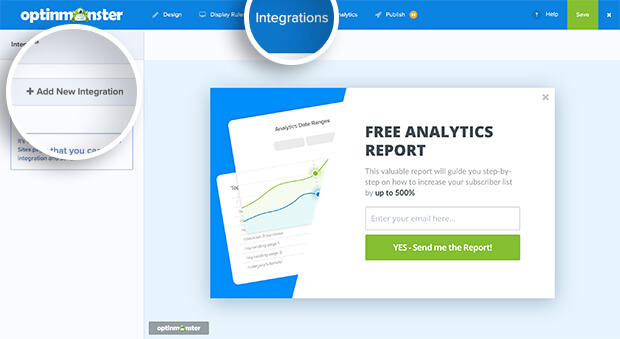 Then, select Jilt from the dropdown:

For complete instructions, visit our documentation.
Monster Leads Permissions
Want control over who can access, view, and export your Monster Leads? Now you can adjust Monster Leads permissions for your Author and Manager subaccounts.
Just choose Sub-Accounts from your account menu to edit existing users or add a new one.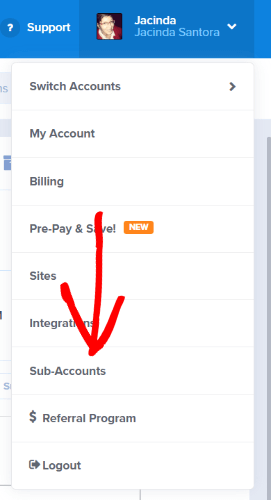 Then, in the Author or Manager settings, click the checkbox next to Allow access to Monster Leads for assigned campaigns.

Campaign Builder Updates
Our Product Team has been hard at work making improvements to the campaign builder. All of these changes are done with you, our user, in mind to make creating your perfect campaign smoother and easier. Here are a few of the things we've recently added:
Customize Your Columns and Rows With Background Images
You can now add a background color, image, or gradient to your columns and rows. To do it, click on the editing button for the row or column you want to add a background to: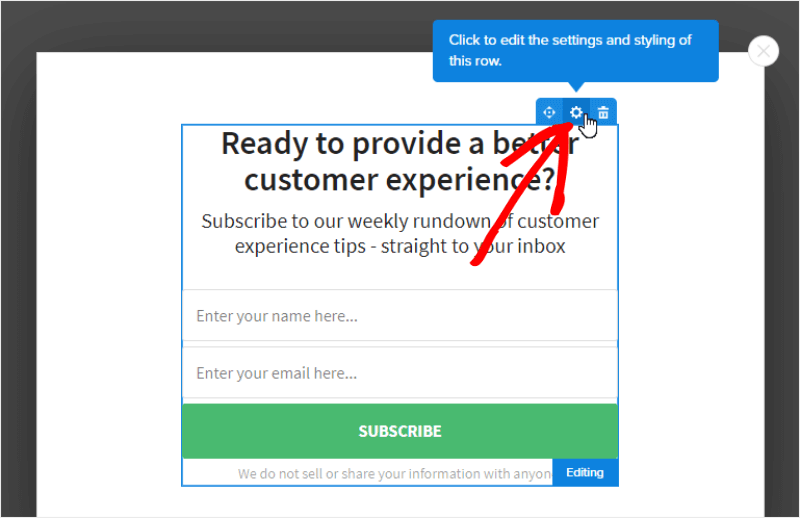 Then, you'll have the option to choose a solid color, color gradient, or background image for your row or column: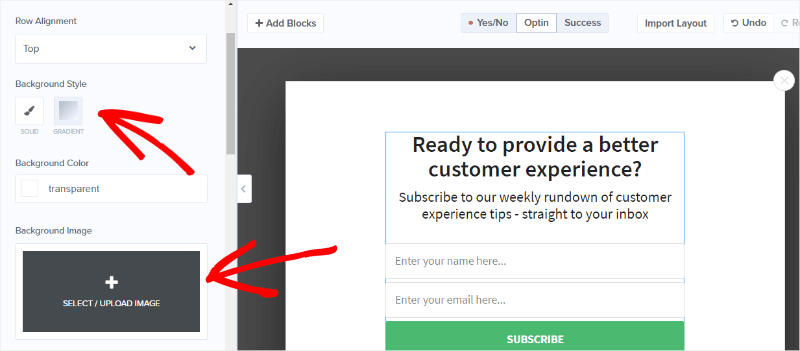 Controlling Column Widths Is Even Easier
Now when you're editing rows, you can easily set column widths using percentages: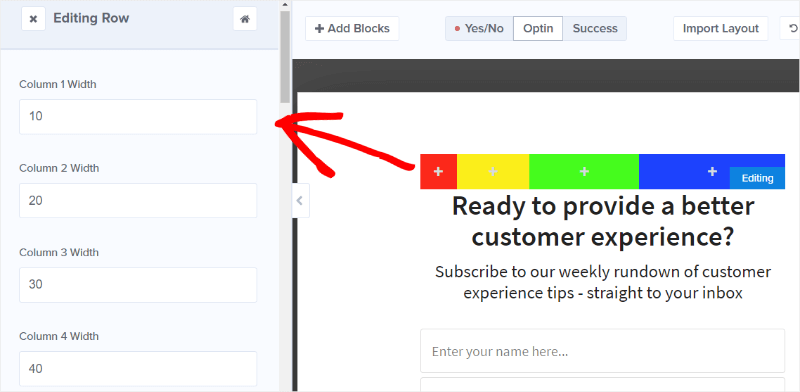 And, if you accidentally enter more than 100% total width, you'll get a nice little alert: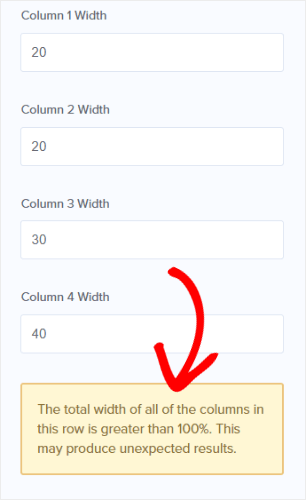 Custom HTML Block Styling Control
Want to make your Custom HTML blocks really POP? You now have full block styling controls when using Custom HTML, just as you do for every other element.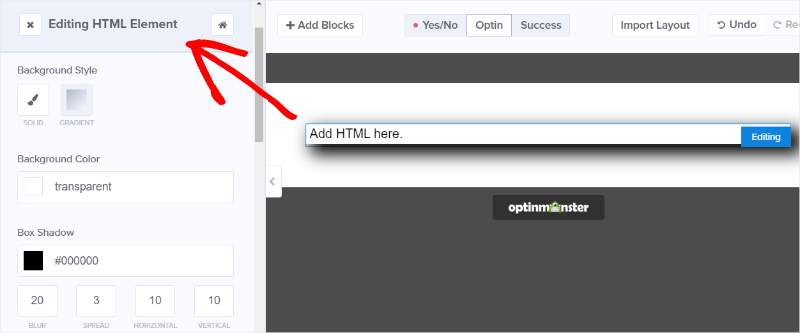 Show Optin Fields In-Line With a Click
In keeping with the "making life easier for our customers" theme, you can now easily add multiple optin fields in a single line with just a click: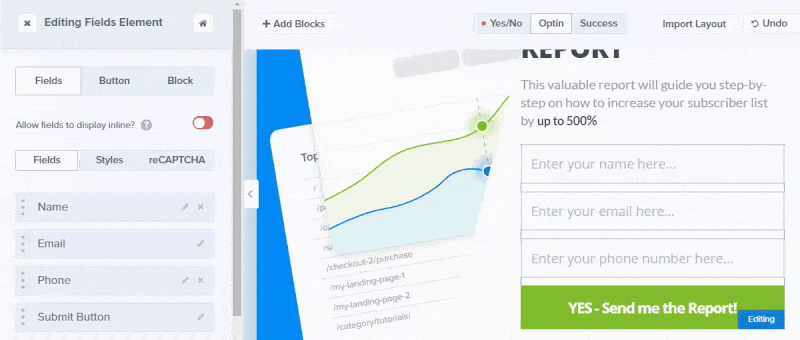 Then, you can make whatever adjustments you want to the sizing, placeholder text, colors, and more from there.
Stay Tuned…
Here's a sneak peek at what's on the horizon for OptinMonster:
Custom Domains
With custom domain mapping you'll be able to serve your OptinMonster campaigns from your own subdomain (so long, adblockers!). We're in testing right now, so contact us if you're interested in finding out more!
Custom SPAM Detection
Do you get a lot of spammy optins, even with ReCAPTCHA? Well, you're going to love what we have in store for spam detection… Block the IPs you don't want, don't allow signups from certain email addresses or domains, and more!
Like what you're seeing, but haven't committed to OptinMonster yet? Join OptinMonster today and start turning your anonymous website traffic into real, paying customers.